We Designed the Geek Pride Day Flag
Geek Pride Day is just a couple of short hours away and we couldn't be more excited. In fact, we were so excited to get the chance to officially celebrate our geekiness that we decided to design our very own original Geek Pride Day flag, since the holiday doesn't currently have an official one. How else would we let our geek flag fly?
Without further ado, TA-DA: here's our design. We know being a geek means different things to different people, so we tried to make as many geeks feel represented in our design as possible. If you want to join the celebration on Geek Pride Day, feel free to share this with the world!
Share this Image On Your Site
Geek Pride Day is celebrated every year on May 25 by geeks all over the world. It's a celebration of geek culture for everybody who is geek and proud.
How Did Geek Pride Day Start?
Geek Pride Day was first celebrated in 2006 in Spain. The idea to have an official geek day came to Spanish blogger Germán Martínez, who organized celebrations throughout Spain, and it quickly grew from there.
Geek Pride Day was first celebrated in 2006 in Spain. The idea to have an official geek day came to Spanish blogger Germán Martínez, who organized celebrations throughout Spain, and it quickly grew from there.
So, why May 25? Well for several reasons:
Star Wars Episode IV: A New Hope was released on May 25, 1977
May 25 is also Towel Day, which celebrates the author of The Hitchhiker's Guide to the Galaxy, Douglas Adams
In Terry Pratchett's Discworld series by, May 25 is also known as "The Glorious Twenty-Fifth of May"
You can see now how May 25 is a fitting day to celebrate geek pride. Speaking of celebrating, here are a couple of ideas of what to do on Geek Pride Day.
How to Celebrate Geek Pride Day
Okay, I may be biased because that's what I'm doing this year on May 25, attending the EECC, but isn't that just a perfect way to celebrate Geek Pride Day? This weekend, you can attend the following events.
MomoCon (May 23-26, 2019 – Georgia World Congress Center, Atlanta, GA)
Phoenix Fan Fusion 2019 (May 23-26, 2019 – Phoenix Convention Center, Phoenix, AZ)
Argentina Comic Con 2019 (May 24-26, 2019 – Centro Costa Salguero, Buenos Aires, Argentina)
Cherry Capital Comic Con 2019 (May 24-26, 2019 – Grand Traverse Resort and Spa, Acme, MI)
East European Comic Con 2019 (May 24-26, 2019 – Romexpo, Bucharest, Romania)
Escape Velocity 2019 (May 24-26, 2019 – Gaylord National Resort & Convention Center, National Harbor, MD)
MCM Comic Con London 2019 (May 24-26, 2019 – ExCeL Convention Centre, Royal Victoria Dock, London, UK)
Mobicon 2019 (May 24-26, 2019 – Renaissance Mobile Riverview Plaza Hotel, Mobile, AL)
Thy Geekdom Con 2019 (May 24-26, 2019 – The Greater Philadelphia Expo Center, Oaks, PA)
County Pop Culture Con 2019 (May 25, 2019 – Lake County Fairgrounds, Grayslake, IL)
Gas City Entertainment Expo 2019 (May 25, 2019 – Medicine Hat Exhibition & Stampede, Medicine Hat, AB, Canada)
Garden State Comic Fest: Great Adventure Edition 2019 (May 25-26, 2019 – Six Flags Great Adventure & Safari, Jackson, NJ)
GFTW contributor Phil attended the MCM Comic Con London and had a hell of a time there. He shares his experience here.
2. Play Dungeons & Dragons
Of course, if you can get everyone to agree to the date. I'm pretty sure our Dungeon Master has plotted our death more than once.
3. Re-watch Your Favorite Geeky Show
From Star Trek to The IT Crowd, binge-watching your favorite show is one of the best ways to pass the day. Or, you know, you can re-watch old episodes of Game of Thrones to remember when those good old days when it actually made sense. Don't mind me, I'm still salty about it all.
Are you a fan of World of Warcraft, The Witcher, League of Legends, what have you? Stock up on snacks and drinks and get on that side quest.
5. Use #GeekPride on Social Media
If you want to share your Geek Pride Day activities with your friends and the world, use the hashtag #GeekPride on social media. I know I will. While you're at it if you want to share our design on social media, use the hashtag #GeekPrideFlag.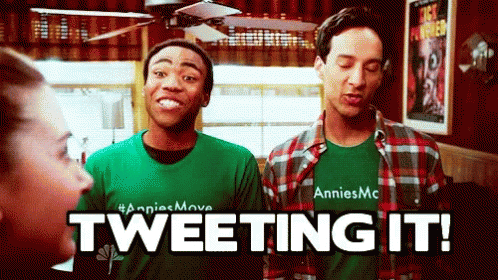 Do you like our Geek Pride Day flag design? If you do, spread the word and help us make it official. Looking forward to reading your thoughts in the comments!
Happy Geek Pride Day to you all!
If you were to look for me most days of the week, you would find me either in front of my laptop watching TV shows, or reading a book with my cats beside me.
I enjoy keeping up-to-date with TV shows and movies that strive to provide positive and accurate representations of different aspects of society and groups of people. Moreover, I am a geek at heart when it comes to franchises like Harry Potter and Star Wars. If you think I own too many Harry Potter bits and bobs, you're definitely right.
Win a Geeky Subscription Box
Subscribe to get a chance to win a geeky subscription box.
Here are 25 anime cosplay ideas to choose from for your next cosplay.
It's time for Miss America, She-Hulk, Spider-Gwen, Shuri and Ms. Marvel to shine in their own show/movie in Phase 4 of The MCU. Here are just a few of the many reasons why these 5 Marvel female superheroes rule.
We rounded up the best Sci Fi anime movies that every anime fan needs to watch. Be it robots, love interests that turn into weapons of mass destruction, or floating cities, you need to watch these!
Consuming endless hours of television is kind of a staple of nowadays' media culture. The binge watching guide below is the result of my extensive research on the history and psychology of binge watching. Read more to learn about its dangers and how you can turn this phenomenon into a positive experience!
The critics, the viewers (and we) have spoken! These are the worst horror movies of the past 10 years based on their Rotten Tomatoes and IMDB scores and our viewing of them.
When you think about superheroes, you usually imagine almighty folk, am I right? Well, here are 10 superheroes without powers who might make you reconsider that notion.