My Harry Potter Warner Bros Studio Tour Experience
With the risk of sounding very predictable, a visit to the Warner Bros Harry Potter Studio in London is an experience every Harry Potter fan should have at least once in their life. Granted, I may be a bit more extreme and obsessed than most, but even if you've just watched the film series once, you will have a phenomenal time.
I want to tell you a little bit about my time at the Harry Potter Warner Bros Studio tour London. Maybe you're planning a visit there soon, but perhaps you're just not sure you'll make it soon, and you wish to look at some pictures. I also process experiences better when I write about them, so look at this as you would a diary page, if you will.
Visiting London for the First Time
Even before stepping foot in London, I knew I would love it, and I wasn't wrong. Apart from the obvious abundance of Harry Potter-related things, London is a treat for anyone who loves big cities bustling with energy. In cities like London, you can also retreat to incredible parks when you need a time-out.
London is also the perfect city for geeks interested in culture. It is the home of many museums, pop culture landmarks, and locations you know and love from TV and movies. Unfortunately, I only spent four days there, so I got to see just a small percentage of what London has to offer. That said, I will definitely be back for more.
Harry Potter's London: Bits & Pieces
I don't know if London is paying monthly royalties to JKR for the amount of money the world of Harry Potter brings in, but they definitely should. You run into something Harry Potter related everywhere you go, like when I passed a street corner and ran into this.
Unfortunately, I didn't have the presence of mind to get tickets to this show months in advance. Fingers crossed it will still be playing the next time I visit London.
A famous landmark for Harry Potter connoisseurs I wanted to visit is the famous 9 ¾ platform at King's Cross. Much like Harry in the first movie, I had difficulty finding it.
Wait. Here's platform 9, and platform 10, but where is 9 3/4??
Besides the massive line of people wanting to take a photo with the luggage going through the platform wall, there's also an incredible shop there. This also had a line, albeit much smaller. I have to admit I didn't have the patience to wait in line for a picture, so I just took one of the luggage without me in it.
I spent a good hour in the store, though, which wasn't longer simply because it was extremely crowded. I picked up some things for myself and my friends knowing full well I'm also going to splurge at the Harry Potter Studio tour. I also marveled at the amazing trunks you could buy and that I would've never been able to carry back home.
On the Road to Where the Magic Happens
Waking up at 6 AM to go to the Warner Bros Harry Potter Studio Tour was a thrilling experience. I felt just like young Harry going to Hogwarts for the very first time, excited, but also nervous.
Was it going to be as amazing as I imagined it would be? Was I going to be disappointed after building it up in my head for so long? Little did I know it was going to be a million times better.
I grabbed my wand, my Slytherin scarf, and my Harry Potter bag, and I was ready to go. One thing I want to mention is the dedication and attention to detail of the people organizing the tour. We traveled there via a double-decker shuttle bus that was very similar to The Knight Bus, and we got to watch part of the first Harry Potter movie on the road.
Harry Potter Warner Brothers Studio Tour Extravaganza
The wait to start the Harry Potter studio tour wasn't at all long (organization skills 10/10). Once we got in, we were greeted by possibly the most enthusiastic guide I've ever met. You could tell (and I loved this) that she was a massive Harry Potter fan herself.
She told us a little bit about the tour, then send us on our merry way to start the walking tour into a theater room, where there's a surprise waiting for you. I'm not going to reveal what it is because I want you to experience it first-hand when you go there.
The excitement is palpable as we wait to go inside the Great Hall
I had the fortune of taking the Harry Potter Studios London tour at its most popular, in winter when fans get to experience Hogwarts in the Snow. Needless to say, The Great Hall sported the most magical decorations, just in time for the Yule Ball.
The Great Hall ready for the Yule Ball
The house tables were also brimming with delicious-looking food (just don't eat it, it's not real). At that moment, I completely related to Ron and his passion for Hogwarts meals.

Decorative details in the Great Hall
From there on, you're free to roam the studio for as long as you want (which I found incredible), provided you don't miss your ride back to the city. I got to see bits and pieces of everything that made me love the Harry Potter world, and that I only dreamed of seeing a couple of years ago.
Remember the candles in front of Dumbledore's podium in The Great Hall? They were there as were Umbridge's decrees on the wall in Harry Potter and the Order of the Phoenix.
Left: Dumbledore's podium candle holder; Right: Umbridge's decrees
Remember when Harry took a bath in the Prefects' bathroom on the fifth floor in Harry Potter and the Goblet of Fire? Moaning Myrtle was there, and so were these amazing taps that ran colorful water, bubbles, and foam.
While I was quite disappointed not to see the Slytherin common room represented at the studio, I was still happy I got to see the Gryffindor common room. It is just as cozy and homey as you might imagine.
Details in the Gryffindor Common Room
Dumbledore's office was another exciting location to visit since that's where you can find the Griffin stairwell, Dumbledore's memory vials, as well as the Pensieve.
Details in Dumbledore's office: the Griffin stairwell, the memory vials, and the Pensieve (left to right)
Visitors can also get immersed in the Forbidden Forest. There, you can bow to Buckbeak and even control the weather elements as spiders descend to make you their prey.
Bow to Buckbeak the Hippogriff
If you're as scared of spiders as Ron is, you might want to skip this part, which you very easily can and are told so from the beginning – again, big props for the team's dedication.
Platform 9 ¾ and the Hogwarts Express made me tear up (not that I wasn't in danger of crying all throughout this tour), because it really feels like you're there, heading to Hogwarts. The engine was steaming, there were excited people dressed in Harry Potter costumes everywhere, and you could even go inside the train. *squee*
Failing at posing for pictures in front of the Hogwarts Express
At this point, you get a little bit of a respite, since you can stop at a cafe that also serves Butterbeer. I was unsure I was going to like it, but of course, I wanted to try it, so I bought one (and the mug to take home). I was pleasantly surprised to find out it's incredibly delicious.
Foamy, delicious Butterbeer (and my Elder Wand in the background)
Out and about again, I went into the backlot exterior sets, where I could see The Knight Bus, Privet Drive, the Hogwarts Bridge, and more.
Failing at posing for pictures part 2: the Hogwarts Bridge and Privet Drive 
The interior of Vernon and Petunia's home was a pleasant addition, and I couldn't help but take some pictures of the details while I was there.
A well-deserved diploma for Dudley
Next was an exciting journey into how they created the special effects for the movies, and how they animated the creatures. This made me realize how much work went into bringing to life the magical world of Harry Potter. Thus, I can only offer a heartfelt "thank you" to the team that made everything possible.
That said, if smaller kids see how the crew made everything, it might ruin the illusion of the magic for them. If you want to keep that illusion for a little longer, I do not recommend this tour just yet.
The final location I got to visit before being so surprised and emotional that I actually cried (you'll see) was Diagon Alley. I, of course, took pictures of every single storefront. I'm not going to flood you with all of them, but here's a sample of what you can expect.
Diagon Alley: Weasleys' Wizard Wheezes, Ollivanders, Flourish and Blotts (left to right)
When I arrived in the model room, I didn't know what to expect. I never tried googling what it was, nor did I want to guess. I wanted to be surprised. And boy was I.
Model of the Hogwarts Castle
Because I want you to be as surprised as I was, I'm not going to reveal too much, but I am going to leave you with an evocative picture. The view, lights, music, and entire atmosphere contributed to the making of a memory that I will always keep in my heart.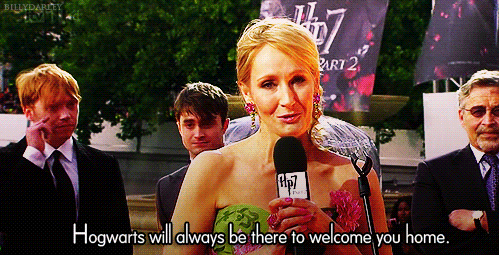 As expected, at the end of the tour, there's a huge shop brimming with Harry Potter merchandise, just waiting for you to spend all of your money. There were also smaller shops on the way (focused on things like candy or creatures), but the final one is where you can find most things you might want to splurge on.
A Once in a Lifetime Experience
Here we are at the end of my Harry Potter Warner Bros Studio Tour journey. While I contemplated the already bittersweet memories on the bus back to the city, I couldn't help but be, first and foremost, impressed by the fantastic organization and wonderful staff that help each and every Harry Potter fan have a wonderful time here.
Due to how they time the groups, there is plenty of room and space for everyone to take cool photos of everything, which is not something you see very often. You can take your time to explore everything at your own pace. You can even sit down in the model room and reflect on your experience, which is something I did.
I'm definitely going to come back because I want to see some of the other themes as well, not just the winter one. Also, because I don't think I could ever grow tired of Hogwarts and the entirety of the Harry Potter world.
This has been a dream come true and one of the most amazing experiences of my life, and while some people might roll their eyes reading this, I know other Harry Potter fans know exactly what I mean. It's one of those experiences you have to live to believe though, so I understand why some people might be skeptical.
I think it's incredible how even after all this time, Hogwarts is still a tangible symbol of the wizarding world in every fan's life, and it will probably be so for many, many more years to come. In the words of the great Alan Rickman, –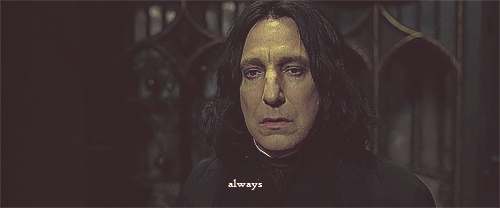 If you were to look for me most days of the week, you would find me either in front of my laptop watching TV shows, or reading a book with my cats beside me.
I enjoy keeping up-to-date with TV shows and movies that strive to provide positive and accurate representations of different aspects of society and groups of people. Moreover, I am a geek at heart when it comes to franchises like Harry Potter and Star Wars. If you think I own too many Harry Potter bits and bobs, you're definitely right.
Win a Geeky Subscription Box
Subscribe to get a chance to win a geeky subscription box.
Harry Potter has some of the most memorable quotes in any fandom. Here are 55 remarkable Harry Potter quotes from your favorite characters!
It doesn't have to be Halloween for us to geek out, brainstorm some Harry Potter costume ideas, and have a HP-themed extravaganza. From brave Gryffindors to cunning Slytherins, memorable professors, and even more memorable pets, there are a ton of Harry Potter costumes you can try.
When you think about superheroes, you usually imagine almighty folk, am I right? Well, here are 10 superheroes without powers who might make you reconsider that notion.
The critics, the viewers (and we) have spoken! These are the worst horror movies of the past 10 years based on their Rotten Tomatoes and IMDB scores and our viewing of them.
Missing the Harry Potter series? Check out these amazing Harry Potter companion books and behind the scenes guides!
Consuming endless hours of television is kind of a staple of nowadays' media culture. The binge watching guide below is the result of my extensive research on the history and psychology of binge watching. Read more to learn about its dangers and how you can turn this phenomenon into a positive experience!